Zeeco Europe
Zeeco Europe is the European continent headquarters located in Stamford, Rutland, United Kingdom (UK); and includes Zeeco offices in Italy.
Zeeco Europe offers end-to-end combustion and environmental systems for the refinery, production, petrochemical, LNG, power, pharmaceutical, and biogas industries. We design and manufacture onsite in the UK, low-NOx and ultra-low NOx process burners, power burners, and package burners; complete flaring systems including liquid flares, utility flares, offshore flares, ground flares, and flare stacks; thermal oxidisers (or incinerators); and flare gas recovery (FGR) or vapour recovery systems (VRU). Our technologies lower emissions, recapture valuable feedstock, optimise operations, maximise safety, and increase efficiencies. We carry a full line of rental equipment. Ancillary equipment, including burner and combustion management control systems, gas and oil tips, pilots, thermocouples, flare tip replacements, burner spares, oil guns, handheld ignitors, ignition panels FFG/HEI, junction boxes, and more, is available from our immediate stock.
Our worldwide aftermarket parts, service, and engineered solutions team provides around-the-clock support to reduce the amount of time your plant is offline when the unexpected occurs, no matter where or when it happens.
Zeeco Europe operates an ISO-certified 9001-2008 accredited manufacturing facility and research and testing facility that simulates real-world field conditions to ensure your equipment is designed to meet the harshest environmental challenges.
Capabilities
Diversified engineering expertise
Replacement systems, retrofits, and upgrades
ISO-certified manufacturing facility dedicated to on-time delivery
Research and test facility
Advanced modelling capabilities including CFD modelling, finite element analysis, physical, and 3D modelling
Aftermarket parts, service, and engineered solutions
Rental flares, thermal oxidisers, and vapour combustors
Installation and maintenance services, including difficult access solutions and remote inspection services using drone technology
Power burners, process burners, and package burners
Contact Zeeco Europe to learn more about us. We're ready to discuss your goals and benchmarks to improve your operations.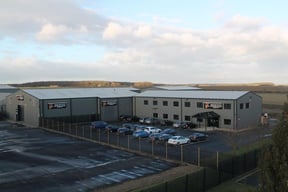 Vapour Control Service and Maintenance
From preventative Vapour Recovery Unit maintenance to system upgrades and retrofits, Zeeco's Vapour Control Service and Maintenance Team mission is to help our customers keep their equipment running and operating at peak efficiency. Zeeco Vapour Services also includes preventive maintenance and inspection (PMI), new unit installation and commissioning support, equipment turnarounds, troubleshooting, carbon testing and replacement, emergency services, and 24-hour repair. Zeeco's experienced Vapour Services team offers a reliable and efficient approach to keep your facility operating as designed while helping you comply with local, national, and international environmental regulations and operating requirements.
Vapour Control Services Include:
Preventative Maintenance
Emergency Services
24-Hour Repair and Critical Spare Parts
Equipment Turnarounds
System Upgrades
System Retrofits
Carbon Testing
Carbon Replacements
New System Commissioning
Unit Relocations
New Unit Installation Support
Continuous Emission Monitoring
Automation System Additions or Changes
Engineering Design Evaluations
24-7, Year-Round Monitoring and Support
Contact our vapour control services team today at vapour_serviceZEL@zeeco.com.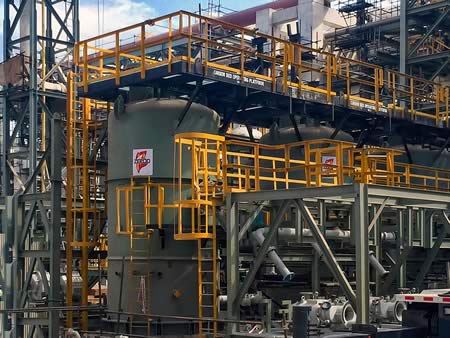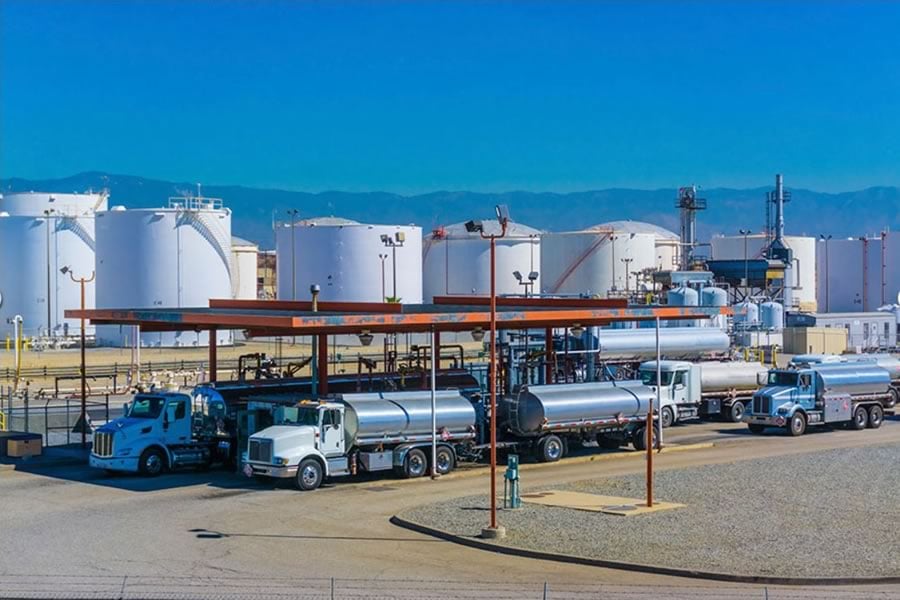 Zeeco Europe Aftermarket Parts and Services
When you need the right part, right now—call Zeeco first. From flare tips to pilots and ignition systems, we're competitive on price and unmatched in experience. In fact, we can efficiently handle your parts and service needs for onsite, installed equipment and can troubleshoot for all combustion equipment – by any OEM. The Zeeco Europe Aftermarket Products and Service team has both the engineering and operations experience to understand the problems you face and the timelines you work under. Local Zeeco experts are always only a phone call or email away.
Parts & Service Hotline
+44 (0)1780 765077 (Office Hours)
+44 (0)1780 461792 (Out of Office Hours)
Or email our service team directly at Service_Europe@Zeeco.com
Localised service capabilities include
Furnace & Heater optimisation
Burner retrofits and technology upgrades of all OEM equipment
Burner Tuning, including tuning after performing a heater sealing
Emission testing & monitoring (TESTO)
Furnace & Heater studies
Heater sealing to prevent tramp air and optimise efficiency
Pre-turnaround inspections
Survey equipment (typically performed 3-12 months prior to a scheduled turnaround)
Provide detailed maintenance plan
Provide spare parts
Provide inspection and service during turnaround as part of maintenance plan
Onsite Supervision during installation of equipment
Pre Commissioning & Commissioning of installed equipment
Start-up assistance
Ballistic system service
Annual calibration of equipment including pressure transmitters and pressure switches.
Strip down, inspection and overhaul of O-rings and seals for launch chambers, pumps and valves.
Routine carousel tolerance inspection
Installation and commissioning
Combustion and Equipment Surveys:
Surveys for flares, fired heaters, boilers, incinerators, thermal oxidiser systems, and vapour control equipment
An on-site professional survey by our combustion experts and supply of a technical report/maintenance plan
Drone Inspection of flares
Guy wire inspection, greasing, tensioning and replacement
PLC support for any combustion equipment, including in-house PLC upgrades
Refractory inspection and repair
Replacement tiles and installation
Tile upgrades
Operator training
On site classroom training
Field training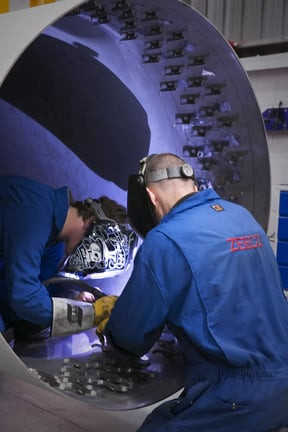 Zeeco Europe Combustion Rentals
Zeeco Europe have a fleet of rental equipment to meet customer requirements. With ready-to-deploy rental options ranging from open, elevated flares exceeding 90 metres in height to fully enclosed combustion systems that can handle a heat release of 17MW+, Zeeco Europe rental systems are designed to be both mobile and versatile. Our systems are designed to fit within a standard shipping container for easy movement to any location, to need minimal resources for installation and to use limited utilities for operation. Following a clean installation and application, removal leaves no footprint, ensuring Zeeco meets customer requirements with no operational implications. Whether you need a quick turnaround in an emergency scenario or a temporary equipment solution during routine maintenance, trust Zeeco Europe Combustion Rental equipment.
Common Applications:
Emergency replacement for existing equipment
Existing flare tip replacement and rental flare package
Existing flare maintenance
Receiver/launcher blow down
Pipeline blow down
Tank de-gassing/pressure relieving
Remote locations
Plant expansion/upgrade
Rental Equipment Available:
Guyed and Skid Mounted Open Elevated Flares
Skid Mounted Enclosed Flares
Skid Mounted Vapour Combustors
Skid Mounted Thermal Oxidisers
Dock Safety Units
Auxiliary equipment – Knock Out Drums (KOD), Pilots, Ignition Panels, Flame Arrestors, etc.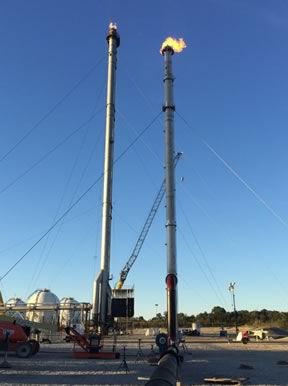 24m tall, 24" diameter air-assisted rental flare and main flare tip replacement package.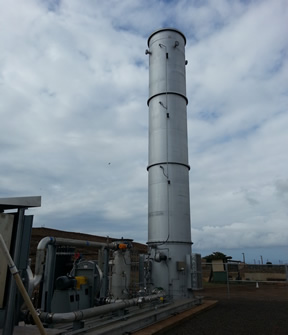 2.3m diameter by 12m tall enclosed combustion rental system.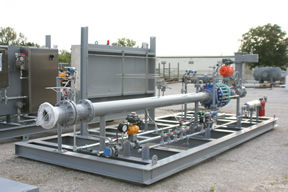 Zeeco Mobile Dock Safety Unit